Convenience, customization, choice - No commitment!

Convenience
We design the best recipes, not to mention, we save you a lot of time. You can now enjoy stress-free meal planning.
Choice
All our customers get the freedom to choose the service they want, skip a week or more when they don't want to receive meals. You can even cancel at any time. If you are not satisfied, get your money-back.
Customization
The first rule about our meal kit subscription service is that there are no rules. Take a tried and true recipe and make it your own. Replace a particular type of spice, herb, meat, side dish or grain. Completely change the flavor and outcome of a meal to suit your taste. See how you can take an original recipe and make it your own: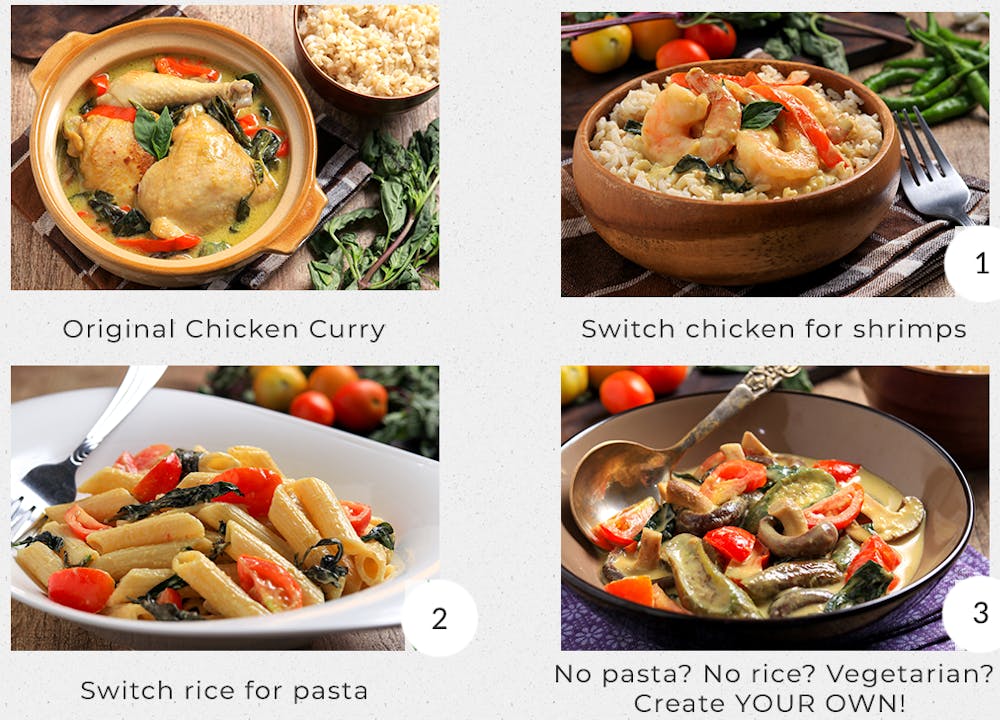 Affordable
It's pretty simple, we give you points for each meal processed. With just a few meals purchased, you're getting a FREE meal; not once, not twice but over and over and over and...well you get it.
No commitment
Subscribe with no commitment whatsoever. Cancel or skip a week at any desired time.

Making sure you get your money's worth
Did someone say rewards? Glad you asked. Our reward system and how it works should be one of the reasons you sign-up now. We don't just give you a sign-up discount, WE CONTINUOUSLY GIVE YOU FREE MEALS.
Depending on how many recipes you choose, you can get a free meal in as little as 2 orders. That means after EVERY Second order, your get a third meal free. That's right, every third meal is FREE.
2 ways to accumulate point:
Method 1 - With every order successfully processed.
1) Order your meals as usual.
2) Once we process your order, points are automatically added to your account.
Method 2 - Every time you refer friends or family who sign up and make a successful order.
1) Refer friends or family
2) They sign up and make an order
3) We process their order, validate their referee and add points to your account.
Let your points accumulate or use it when you want.
We believe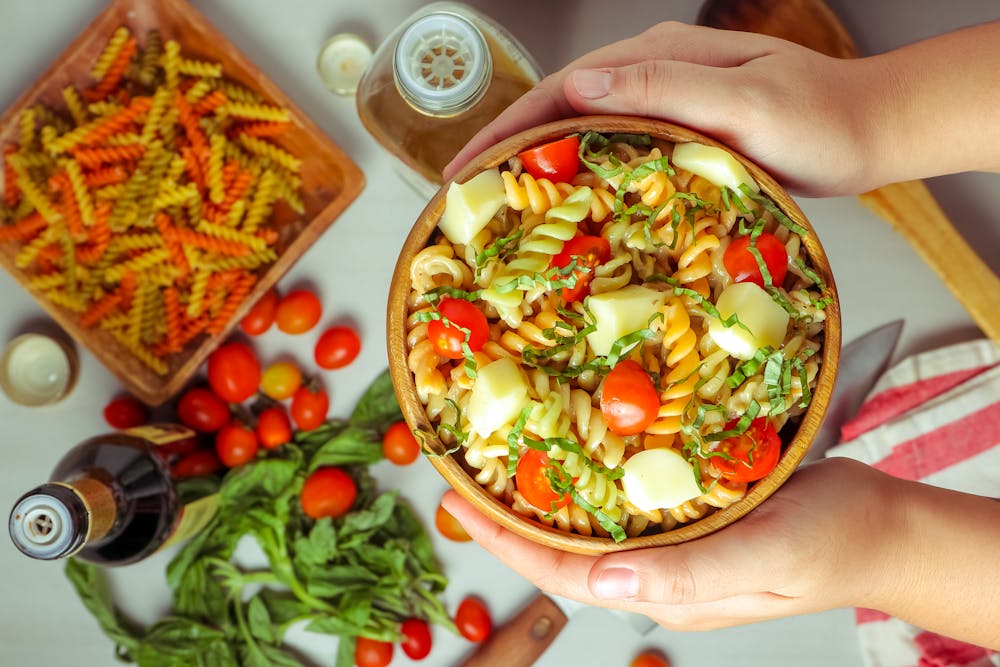 First, the question isn't "how" but rather "why should you be able to customize your meals"? The answer is "choice". If a recipe contains an ingredient you do not like, an ingredient you are allergic to, or an ingredient you have high intolerance for, it should not be sent to you. If nothing can be changed, then you reject that amazing recipe. What if you can replace that ingredient and enjoy that meal?
Second, dietary needs are very important! What if you are a vegetarian, lactose intolerant or you have a specific dietary requirement? We line up the recipes and allow you to tweak it to meet your dietary needs without compromising the main ingredients. A squash recipe without squash is not a squash recipe. It must contain the squash but other ingredients like its seasoning may be tweaked. This allows greater flexibility and it gives you more choice. A recipe with chicken, may allow you to replace the chicken with Tofu or a vegan type of meat substitute. No pork? No worries, substitute the pork with fish, beef or other options. The idea is to give clients the choice to really design what they want to eat. This means although we list 5 recipes as vegetarian, you may have 5 or more other options. It's just a matter of tweaking the recipe. How convenient is that? 
Third, the healthy way. We know how important eating healthy means. Often people feel they must sacrifice certain habits to do so. If you must, why not have control over how you do it? Do not get stuffed with recipes and ingredients you don't like. Be the one in control and choose ingredients you can stomach.
Forth, the points you get for free meals are meant to say thank you for being a loyal customer. We reward you based on your loyalty which is based on how satisfied you are with our services.
Fifth and finally, we get you involved in aspects such as our recycling program, donating to charity and supporting community events. By using our services, you help donate to several causes.

Environmentally conscious
Depending on the recipes you get, when you receive your meal boxes, you will notice that almost 100% of our packaging is recyclable or reusable. So what are some of our initiatives you ask?
Paper cups and paper bowls - eliminate washing drinking glasses and plates. Use and re-use the paper cups and bowls as often as you can or recycle them.
Paper bags - store items in these bags or recycle them.
Bottles and jars - for food safety reasons, we are currently using food grade jars and bottles.
Ice packs - we understand that having heavy ice packs is an issue, but to keep your ingredients fresh and harmless, it is necessary. To recycle, cut and empty the solution in the bag, then recycle the bag.
Paperless recipe cards - although most of our packages are paper based, we also try to reduce the amount of paper we send to you. Use your computer, mobile device, laptop, or tablet to access all instructions on your "Your account". You also have the option to print your recipe cards. Use your dashboard to check all of your meal box delivery services from us.
Our packaging must not only be environmentally safe, we must ensure they allow our ingredients to stay fresh.
Subscribe  now to start your healthy journey, save time, customize and earn points for free meals. 100% money back guaranteed if you're not satisfied.